Furnace repairing and maintenance Wallingford CT
A properly working furnace is a must in homes and small commercial buildings in Wallingford, CT where the cold weather can last up to nine months. Our HVAC technicians at Home Comfort Heating & Cooling Solutions LLC have the tools, experience and training to keep your furnace running smoothly. We have done honest work for many Wallingford property owners at a great price.
Our technicians repair furnaces and other heating systems all over Wallingford. They've worked on gas, oil and electric furnaces plus radiant heaters, boilers, geothermals and heat pumps. If you're not getting any heat, the blower won't shut off, something smells funny, or you hear annoying squeaking, rattling or rumbling sounds, call us for fast service.
We invite you to join our Wallingford Home Comfort family. Call us today at 203-290-1005 or send us a message.
Learn more about other HVAC Services in Wallingford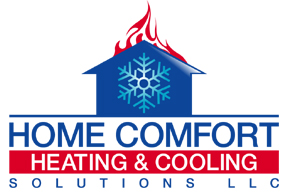 P. O. Box 120120, East Haven, CT 06512
CT License 0406162-S1
42 Thompson St
Suite 2F
East Haven, CT, 06513
​