Home Comfort Heating and Cooling Solutions has an immediate opening for a sheet metal mechanic/installer. Candidate must be able to size and install duct systems for residential heating and central air conditioning systems. Must be reliable, trustworthy, neat, friendly and courteous. This position is for an experienced mechanic. SM license is a plus but not necessary. If you think you might meet the initial qualifications, please call our office or click here to send us your resume.
Hi Friends, Home Comfort Heating and Cooling Solutions continues to grow and we are in search for a service tech/installer to accommodate our busy schedule. The HVAC Service Tech/Installer will service and install residential heating and air conditioning systems to the Home Comfort company standards providing the customer with a positive experience while maintaining high quality and timely job performance. Must have experience in wiring, brazing, gas piping, pvc piping, system charging and vacuum. Must be reliable, customer focused and flexible. We are looking for a great team player that works well with others and offers a friendly customer service experience. HVAC License S2, D2, or SM2 preferred but not required. Valid drivers license and clean driving record a must. Salary will be based on experience.Please contact us via Facebook or call our office to schedule a personal interview. 203-290-1005. If you would like upload your resume here.
42 Thompson St, East Haven, CT 06513-1928, United States.
Current Employment Opportunities.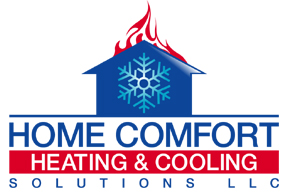 P. O. Box 120120, East Haven, CT 06512
CT License 0406162-S1
42 Thompson St
Suite 2F
East Haven, CT, 06513
​