A full service local HVAC company for residents and small commercial building owners in southern and central CT
At Home Comfort Heating & Cooling Solutions LLC we have more than 30 years of experience across a wide service area in southern and central CT. We are a family owned heating and cooling company specializing in residential and small commercial sales and service.
Our goal is to be a friendly, honest, reliable and dependable full service HVAC company. We are capable of creating the environment that you need. In addition to heating and air conditioning, we can provide other comfort solutions such as humidifiers and air purifiers for added indoor air quality for the home and office. (See "Humidifier Tips" on our Services page.)
We are dedicated to achieve a reputation that will surpass that of our competitors. We are committed to provide a safe working environment for our customers and employees.
Become part of our Home Comfort family and call us today: 203-290-1005 or send us a message.
Be in control of your environment
Meet our Home Comfort family
HVAC Company CT Recommended by residents
Call for a FREE Quote Today!
Call us for a free quote
203-290-1005
P. O. Box 120120, East Haven, CT 06512
CT License 0406162-S1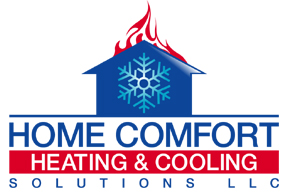 P. O. Box 120120, East Haven, CT 06512
CT License 0406162-S1
42 Thompson St
Suite 2F
East Haven, CT, 06513
​